Design Approach — When designing and building our rugged COTS enclosure solutions, Electromet starts with the best. We combine the superior designs developed by GKI
®

(General Kinetics Inc.) with our years of engineering and manufacturing expertise. The result is a family of rugged, survivable electronic enclosures with a proven track record for meeting the U. S. Navy's most demanding environmental conditions. This unsurpassed performance has been verified numerous times at independent testing laboratories and in actual combat on board the USS COLE (DDG-67) and the USS STARK (FFG-31).
Up to Rugged Military Specifications —
MIL-S-901D Shock Qualified Enclosures

MIL-STD-167 Vibration Qualified Enclosures

MIL-STD-461 EMI/RFI TEMPEST Secure Systems
High Performance — Our family of rugged electronic enclosures maintains high performance regardless of application, COTS payload, associated deck frequency or the form of mounting or isolation systems used.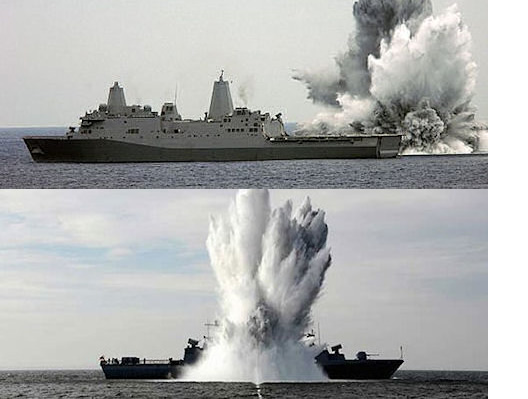 Proven performance in military combat and independent lab testing.
Design Approach
When it comes to our rugged COTS enclosure solutions, it's all about performance!
Rugged COTS Ready Enclosures
Designed for flexibility with a proven track record of performing in demanding conditions.
Legacy GKI® Enclosures
Rugged and reliable, with a modular approach and uniform construction.
EMI/RFI Containment Solutions
Electromet Solutions for Containing Radio Frequency (RF) Energy
COTS Accessories
We offer a variety of enclosure accessories to suit every project spec and requirement.
Design Specifications Guide
Electromet wants to assure you get the right product, designed for the right application.