Electromet is laser-focused on providing our clients with the highest quality electronic enclosures for naval, fixed and mobile installations. 'Partnering for Success' means we'll exceed your stated requirement. Our commitment to service delivers the intangible value that makes our customers lifetime partners. This is one of the key reasons we've earned an enviable reputation for quality and delivery in the industry.
Electromet is a leader and innovator in this area, and our FULL-SERVICE capability enables us to control quality, delivery and cost. Our advanced experience in the Defense Sector means we know what it takes to deliver military-grade electronic enclosures that are proven rugged and survivable on today's modern defense platforms.
Customer service and satisfaction is important to us. Our staff is always a pleasure to work with, accessible and responsive when you need us, and we have the experience to get your job done right. From Design, Engineering, Production, Technical Support, Quality, Invoicing or Sales… Electromet is ready to partner with you!
Explore our capabilities: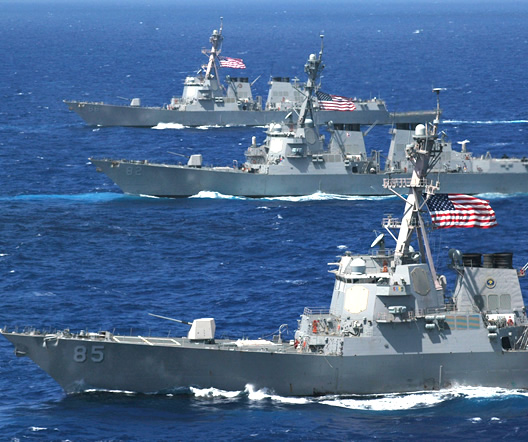 Electromet electronic enclosures are helping to protect U.S. Navy vessels including Arleigh-Burke class destroyers.
Custom Solutions
Our Integrated Manufacturing System offers maximum capability and optimal value.
GKI COTS Solutions
Premium enclosure solutions that are reliable, survivable, versatile and modular.
Technical Solutions
We'll work hand-in-hand to optimize the performance of an existing or evolving design.
Electro-Mechanical Integration
We provide high-performance, fully compliant, integrated electro-mechanical assemblies.
Sheet Metal Fabrication
Utilize our advanced expertise and state-of-the-art equipment for your project.
Machining
We have the latest machining equipment and mission critical experience for your job.
Welding
Our welding services support our various machining and turning capabilities.
Chemical Processing
From Anodic to Zinc phosphate coating, Electromet offers a wide range of services.
Finishing
Electromet finishing services include painting, marking, hardware and metal spraying.