Critical Design Specs Guide
Design Approach — Electromet wants to assure you get the right product, designed for the right application. We have the right product for every project and specification.
Our Design Specification Guide is a tool that concisely captures the critical design elements necessary for Electromet to correctly and completely design a high-performance solution.  Customers are encouraged to review/complete this tool at the start of any new design collaboration and to share that technical information with Electromet engineers.  Any enclosure Statement of Work (SOW) could also be used to communicate the critical design elements directly to us.
Our rugged COTS enclosure solutions combine the superior designs developed by GKI
®

(General Kinetics Inc.) with our years of engineering and manufacturing expertise. The result is a family of rugged, survivable electronic enclosures with a proven track record for meeting the U. S. Navy's most demanding environmental conditions. This unsurpassed performance has been verified numerous times at independent testing laboratories and in actual combat on board the USS COLE (DDG-67) and the USS STARK (FFG-31).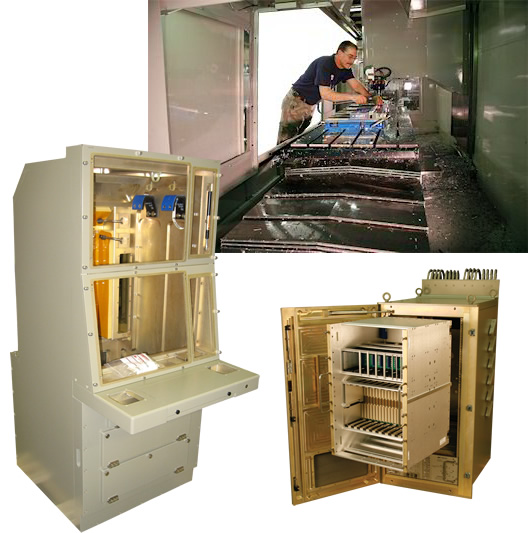 Electromet's full-service capability enables us to control quality, delivery and cost.