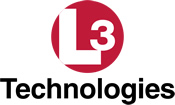 In January 2018, Electromet began deliveries of a new electronics cabinet to L3 Technologies. This cabinet provides solid-state power conversion that is part of a mobile Starter Cart for F-35 aircraft deployed afloat.
Cabinet construction mirrors similar cabinets used on board Virginia-Class submarines as part of their solid-state power conversion systems.
Electromet's vast experience with cabinets of this size and construction methodology made Electromet the ideal choice to support the F-35 Starter Cart program going forward.